Our beautiful parish home is now 11 years old, and like any of our homes will require ongoing investment to maintain and improve it over the years.
On December 3 & 4, 2022,and repeated twice a year in May and December, thereafter, we will take up a second collection from which all donations will be placed in a special reserved fund to ensure we can maintain our buildings and grounds in optimal condition.
These funds will be 100% exempt from any diocesan assessments. Thank you for making a prayerful gift to this semi-annual collection and helping us keep our parish campus beautiful for years to come!
This year's goal for 2022-2023 is to raise $28,000 for this important fund, to the end of October 2022 we have collected $3,488.
Click the button below to give to the Parish Property Improvement Fund.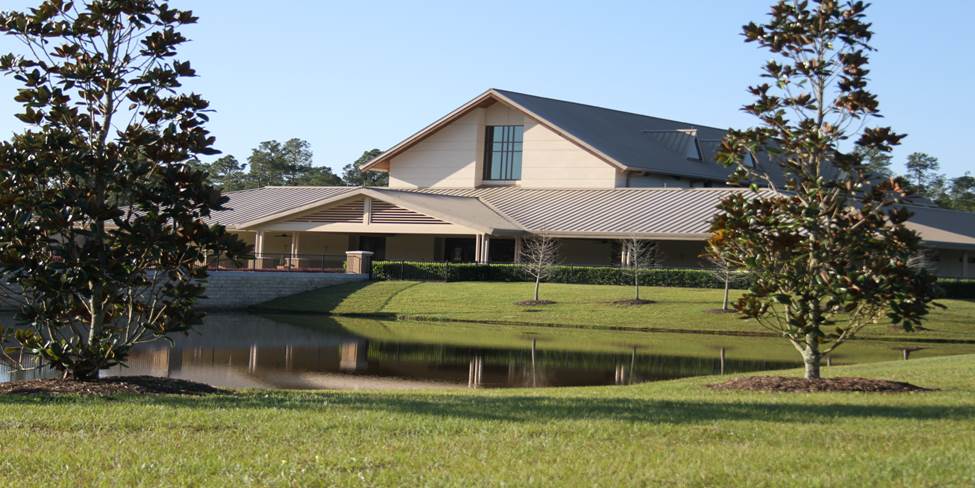 History of our Parish Property Development
Site Development commenced in August 2009 and was completed in April 2011. We have cleared thirty beautiful acres and installed the infrastructure for the future build-out of our campus. The property is divided into three areas: the Bethlehem Courtyard (the center of the campus and where we meet Christ through worship and formation), the Nazareth Field (playing fields and open space located in the northeast corner of our property), and the Galilee Meadow (to include walking trails and future outdoor devotional areas around the pond in the southeast corner).
Phase I construction included the Parish Life Center and the installation of modular units which housed our administration and ministry needs. The Parish Life Center seats over 1000 people and includes a Blessed Sacrament Chapel and kitchen facilities. The modular village included the Parish Office, Youth Center, and Meeting Rooms.
Now, thanks to your generous support, we have completed the construction of our Parish Office and Ministry Building which finally did away with the modular units and a rent payment.