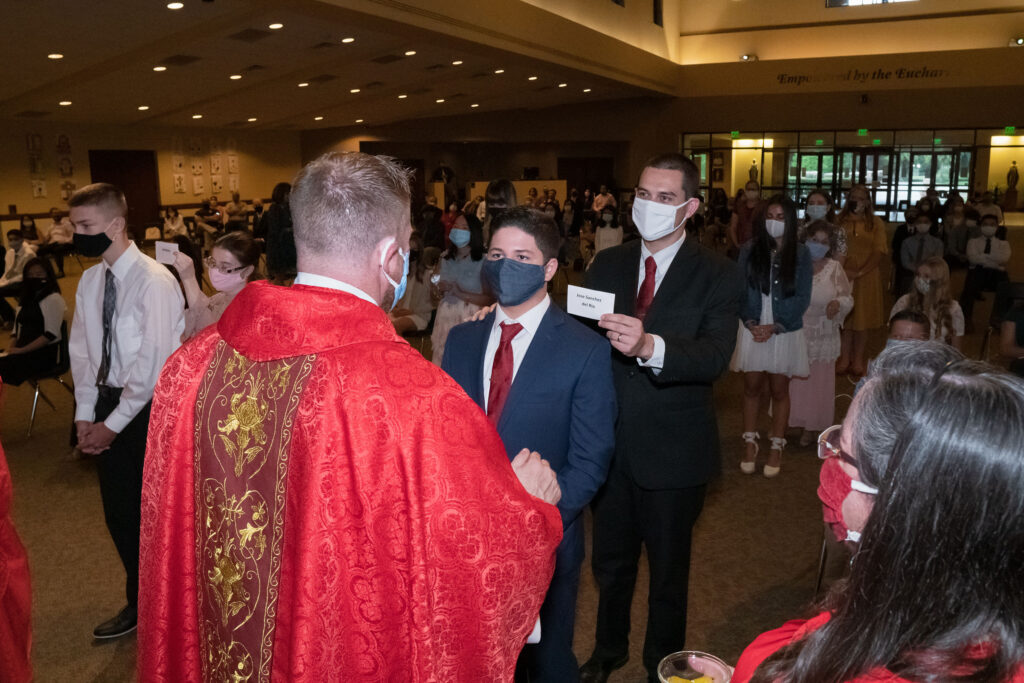 Sacramental Preparation for Children/ Youth
The desire to fruitfully receive the Sacraments grows out of a lived relationship with Jesus Christ in the context of the Catholic Church. The period of sacramental preparation builds on the foundation of Faith Formation. After some discernment, parents are encouraged to present their children/youth for preparation to receive Reconciliation, Eucharist, or Confirmation, in their second year of Faith Formation. The retreats and preparation sessions are in addition to weekly Faith Formation sessions.
Confirmation – Youth
Preparation for the Sacrament of Confirmation begins when parents and their youth have discerned an openness to live for Jesus Christ in the world. At Most Precious Blood, preparation may begin in the eighth grade. In addition to Faith Formation sessions, candidates for Confirmation participate in a retreat and sessions that focus on celebrating the Sacrament of Confirmation and living as a disciple of Jesus Christ in the world. The Bishop schedules the date for the parish celebration of Confirmation.
If you have any questions regarding the Youth Confirmation process please contact our Youth Ministry Coordinator , Shannon Zahn at szahn@oviedocatholic.org.  For questions regarding our Faith Formation program, please contact Frances Stadler, our Director of Faith Formation & Family Life, at fstadler@oviedocatholic.org.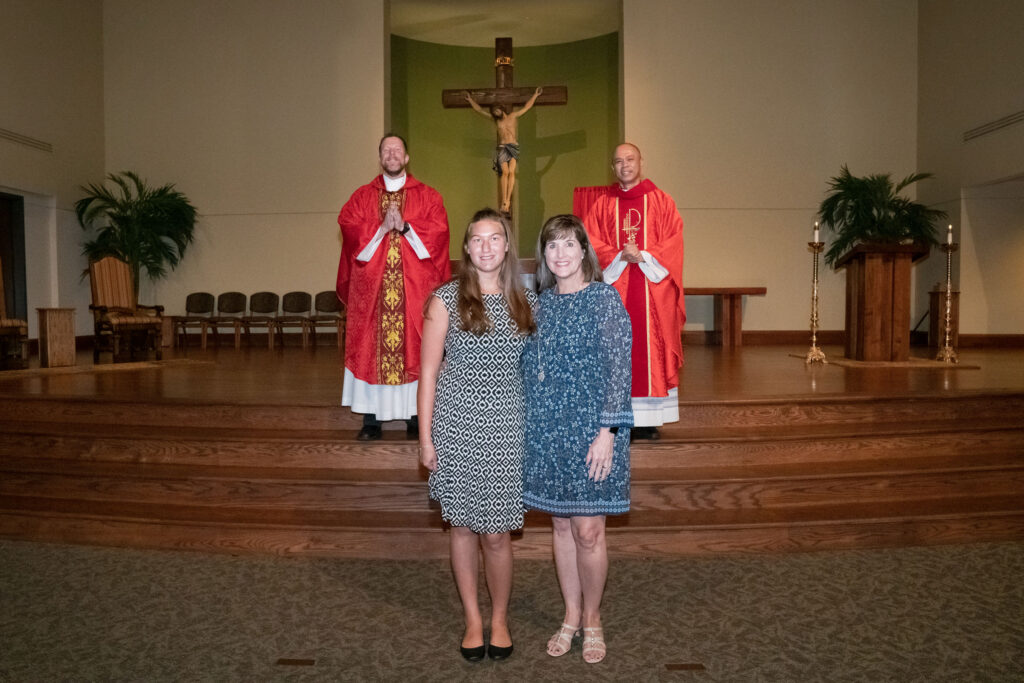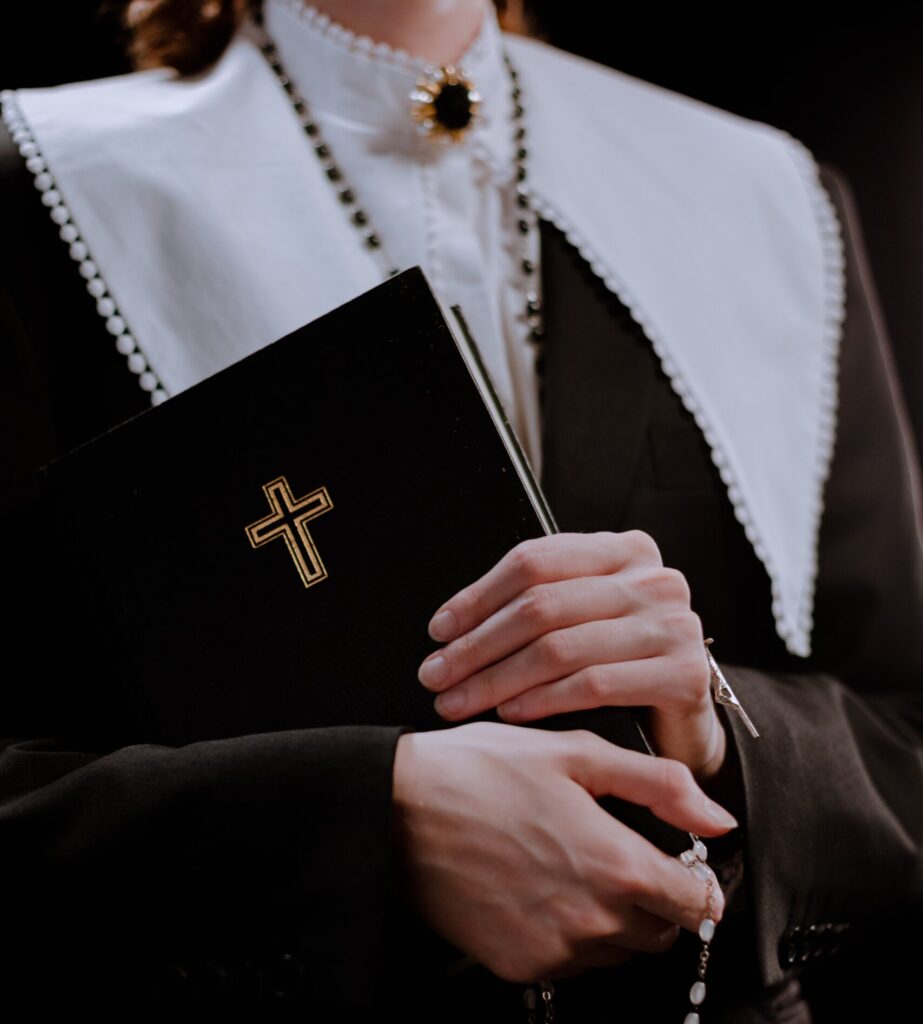 Confirmation – Adult
Perhaps due to family transitions, moves, or any other number of situations you were unable to receive the Sacrament of Confirmation. This Confirmation for Adults preparation class is for all parishioners college age and older.  For more information, please contact dscimeca@oviedocatholic.org.
If you are not baptized Catholic, find out more about the Rite of Christian Initiation of Adults (RCIA).